Building integrated healthcare during Covid-19
It has been widely documented that Covid-19 has accelerated integrated care across the NHS. Here's an interesting article from The Northern Care Alliance demonstrating that an integrated infrastructure for service design and delivery certainly made a difference during the early stages of the pandemic.
As a leading provider of interoperability solutions, here at ReStart we've been very busy during the past three months of lockdown helping our NHS clients continue to achieve their integrated care ambitions, as well as adapting to new Covid-related data requirements. Here are some of the ways in which we've been able to keep our clients' integrated care running smoothly.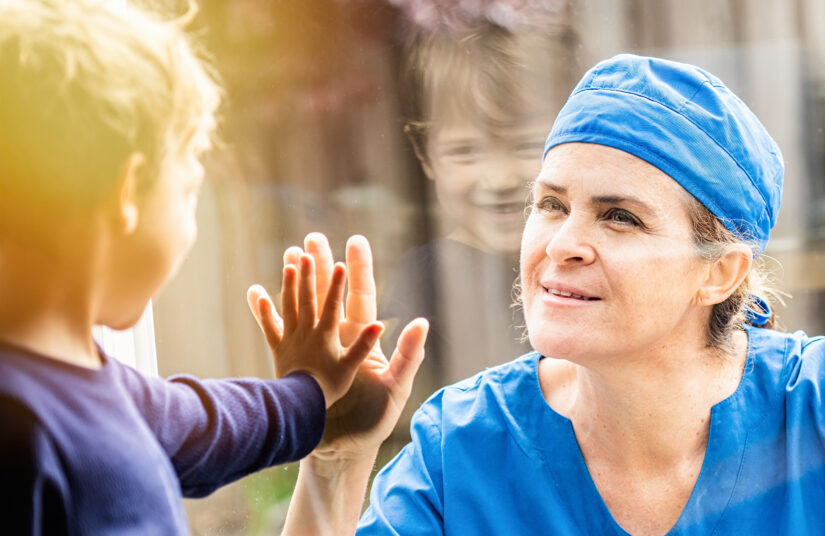 Covid-19 test and results patient dashboard uses existing TIE
At ReStart we're 100% requirements driven. This is the best way to optimise NHS budgets – by developing exactly what you need. Our clients never pay for unnecessary functionality 'off-the-shelf'. That's why when East and North Hertfordshire NHS Trust requested a dashboard to display Covid data, we devised a straightforward solution.
The team developed a web portal that sits on top of the trust's existing integration engine. The solution provides a single view of the trust's Covid-19 status including number of tests, positive and negative results, outcomes and pending results.
We combined alerts from three different systems including Clinisys ICE, Lorenzo and Nervecentre. Utilising the TIE saved the trust deploying additional tools and enabled them to display data in the most clinically useful way for their users.
We're delighted that a second dashboard is currently being rolled out in London North West University Healthcare NHS Trust.
IMX Clinical Record displays integrated results to improve decision making
Clients with the IMX Clinical Record benefit from a single view of a patient's information. This means that Covid results automatically appear alongside all previous, current and pending results for a patient, as well as medication history, allergies, care plans and more.
Again, because we build solutions that are wholly customised and system agnostic, the trust's best of breed applications remain in use. Since existing clinical systems can be embedded into IMX, some trusts show Covid results within ICE or within the GP record via GP Connect or The MIG (Medical Interoperability Gateway).
The IMX Clinical Record can provide immediate access to a full health and social care record enabling improved communication, supporting faster decision-making to improve patient outcomes, safety and experience.
The RAM keeps critical data flowing and prevents disruption to care
The RAM (ReStart Alert Monitor) is a bespoke Integration Engine monitoring tool developed by ReStart. The software enables us to proactively monitor all in-scope systems and interfaces to maintain the consistent flow of information across our client sites.
During the Covid crisis it's been more necessary than ever to ensure patient information is getting where it needs to be. The metrics and alerts received by the RAM are monitored by the ReStart support team 24/7 and we're notified of any issues by text. Tickets are raised automatically by the RAM alerting process but can also be raised by the trust or third party system suppliers.
The ReStart helpdesk is ITIL compliant and all staff have secure access to the N3 network in order to comprehensively investigate and fix problems, from wherever they are.
Partnerships are key to building integrated healthcare
As the crisis subsides and things slowly start getting back to normal, we're looking forward to the accelerated opportunities for integrated healthcare highlighted by this unfortunate pandemic. We're delighted to be viewed as long-term partners to our clients; able to step up and provide the support needed by you, your clinicians and the people they care for.
This is best summed up by this response to a change we made to a Bradford Teaching Hospitals NHS Foundation Trust's Covid pathology reporting:
"THIS IS ABSOLUTELY BRILLIANT. I have VERY happy clinicians. THANK YOU very much".
Dave Griffith, Informatics Programme Manager
Integrated care during Covid-19 resources
You can find useful integrated care resources at the IFIC (International Foundation for Integrated Care).
For help building or maintaining integrated healthcare in your organisation, get in touch with your ReStart account manager or email hello@restartconsulting.com.