Reinforcing the Importance of Interoperability and the Shared Care Record
Interoperability is fundamental in successfully delivering shared-cared records for any Integrated Care System (ICS) aspiring to provide a truly patient-centred health and community care service. Add to those ambitions the inequalities and complexities of digital maturity from the extended stakeholder community, each with its different legacy and existing systems, and it takes little imagination to appreciate the intricacy and challenges required for effective and accurate data collaboration.
Challenges are both technical and cultural. Growing numbers of clinicians recognise the positive impact that timely information sharing can have on the patient experience – yet territorial attitudes to data ownership remain. Some system providers can be reticent to share data, which complicates the achievement of the actual vision of shared care records.  Furthermore, opinions still differ regarding the best approach to creating a shared care record, including technology debates that can delay innovation and change.
Wide collaborative vision to improve data sharing
Trusts have taken different approaches to improving data availability, from the wholesale replacement of multiple systems with an Electronic Patient Record (EPR) to the use of interoperability models such as IMX to rapidly provide clinicians with a single longitudinal view of patient data drawn from multiple systems. To achieve the next stage of the health and care strategy, ICSs need to collaborate across the community. They must develop strategies that encompass not just one Trust and local GPs but multiple organisations, including mental health trusts, shared primary care services, local authorities, community care teams and voluntary organisations.
With so many different options available for any Trust wishing to improve data availability and meet deadlines, what are the primary considerations? Will it be a wholesale replacement of multiple systems by an EPR, using IMX to improve the visibility of patient data from various clinical IT systems rapidly? Collaboration across the ICS community is key in developing strategies that embrace all organisations, be it GPs, mental health trusts, shared primary care services, local authorities, community care teams and voluntary organisations.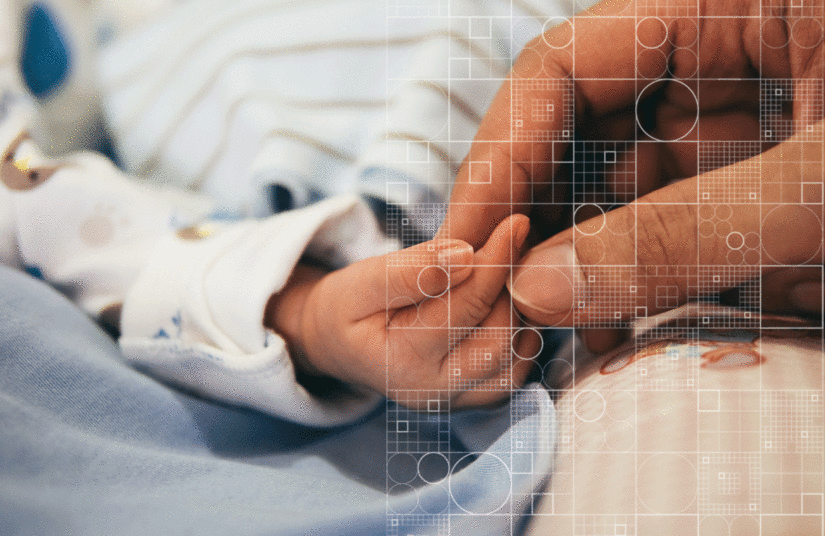 Open commitment to interoperability
Interoperability will be essential to achieve this collaborative vision, as INTEROPen highlighted in its recent discussion document 'How Do We Successfully Deliver Interoperability Across the NHS and Social Care?'. While confirming the value of a single EPR to support end-to-end clinical and administrative processes within an organisation, some organisations already have a complex and often valuable network of systems in place, several of which will need to be retained.
In addition, ICSs are complex and extensive, including third-party service providers that will need to be part of the information collaboration solutions – including the extension of community care, which demands collaboration across multi-disciplinary teams from different organisations using various clinical or care systems.
The report insists, "The attraction of having multiple interoperating systems is that not only can you focus on a more best-of-breed applications strategy, but you can have far more control of your roadmap and your data.  This has to be underpinned by a strong interoperability strategy and a robust integration architecture delivering that strategy to be successful.  It is obvious that this is reliant on interoperability standards."
Open Foundation – Separating the data from the application
The importance of interoperability is increasingly recognised at the top level. S/ecretary of State for Health and Social Care, Matt Hancock's recent statement reinforced the importance of interoperability in realising the vision of shared care throughout health and community services. He said, "I want us to explore moving this data layer from the application layer. [As a solution] we could look to establish a consistent data platform across the NHS."
This is why a commitment to Open Technology is so important. ReStart has been advocating the use of Open Technology for years – not least to overcome the frustrating reluctance of some suppliers to participate in data sharing.  Requirements of Open Technology include complying with nationally agreed open standards, creating an open architecture and working within a technical environment that enables data sharing at any level of digital maturity.
The good news is that this natural evolution towards an open flow of clinical information is increasingly being reflected within procurement models that confirm the need for a more open approach with suppliers. Open interoperability platforms such as IMX overcome many of the previous challenges of creating a shared care record by minimising complexity and increasing agility.  By avoiding expensive and time-consuming rip and replace models and supporting the continued use of proven and popular existing solutions, we can help organisations quickly realise  shared care records while minimising both cost and disruption.
With an open healthcare ecosystem, organisations can progress existing strategies while also feeling confident in their ability to react and respond both to ongoing changes in policy and technology-led challenges such as the ongoing pandemic.
Recognising digital maturity in the complex NHS landscape
IMX also supports the very different stages of digital maturity that are inevitable across such a wide set of organisations and recognise that the health and care systems need to be interoperable to support the future delivery of digital care.
The One London model is an excellent example of the progress made with the right, incremental approach.  Speaking at the recent Digital Health REWIRED 2021 virtual festival, Bill Jenks, IG Lead, NEL, confirmed that it is essential to recognise the existence of disparate systems around London. "Using interoperability to connect [these systems] up is far quicker and far better. We now have a shared care record that is a core system." He added that if the One London team had attempted to achieve this goal by creating a single system that met the needs of every stakeholder organisation, they would all still be in workshops!
Step by step, One London is creating a shared care record using the Cerner Health Integration Engine (HIE). Core patient information is being enriched with community health, mental health, and social care information. The commitment to interoperability provides a clear roadmap to include other key health and community stakeholders, including care homes and the voluntary sector. For examples, please read about our current interoperability projects with South London and Maudsley NHS Foundation Trust (SLaM) and Guy's and St Thomas' NHS Foundation Trust (GSST) and how we are helping them lay the foundations for their ICS digital plans.
Demonstrating value in delivering interoperability to the NHS
The cultural aspects of sharing data cannot be overlooked.  The recent Digital Health Rewired event cited issues regarding territorial attitudes to data ownership. Speaking at the conference, Bill Jenks confirmed the importance of collaboration and partnership. He said, "There is a nervousness about sharing data; there can be reticence to sharing it. Don't insist.  Make it a journey and let people evolve."
For many clinicians, the infection control measures introduced at the start of the COVID-19 pandemic provided a prompt to explore digital shared care records for the first time. For Dr Nick Morrish, Consultant Diabetologist and  CCIO at Bedford Hospital, access to a wide array of patient data in one place through the IMX Interoperability Record was hugely beneficial.  "Access to test results, appointments, correspondence, discharge summaries, and so on, means you can quickly find helpful information. The time savings are significant. Anything that improves the clinician experience should have a good effect on the patient experience," he says.
ReStart's experience with the delivery of successful interoperability throughout the NHS reinforces the need to demonstrate the value of data sharing to clinicians. "It is a journey of trust," Jenks confirmed, insisting it is vital to build trust by getting people together, virtually if necessary, to understand what clinicians need, what patient data they need to see and explaining the benefits that a shared care record will provide. "Enabling GPs to see shared care information and the transformation of the delivery of patient data has opened barriers," he says. "Everyone trusts each other and the journey continues and gets better."
Need help with your interoperability challenges?
The government and NHS are committed to a model based on ICSs, shared care records and collaboration between health and care services. This can only be achieved through an effective, open interoperability model that provides both a foundation for patient-centric care delivery and the agility required to rapidly evolve service models in line with changing care needs.
Across the NHS, many organisations have made enormous strides in providing rapid access to up to date patient data that transform the experience for both clinicians and patients. The speed with which their experiences can be shared and embedded in the next phase of NHS data sharing strategies will be key to realising the potential of transforming the experience for both patients and clinicians.
We're offering a free discovery 15-minute consultation with one of our experts. We can provide you with integration and interoperability advice, please get in touch, and we will arrange a call convenient to you.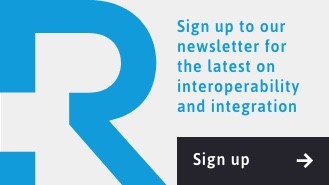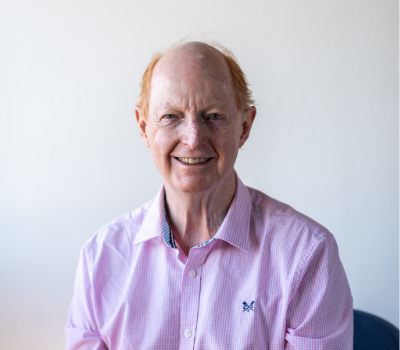 By Mike Symers, Managing Director, ReStart
A pioneer in the interoperability space, Mike Symers is the Founder and Managing Director of ReStart. Mike launched ReStart in 2006, driven by a mission to accelerate digital maturity across all care settings in the NHS.