ReStart and Better announce partnership to improve data interoperability within the NHS
The partnership will help health and care professionals access the data they need, when they need it in real-time. ReStart and Better have signed a partnership to improve data interoperability between NHS organisations regardless of digital maturity. ReStart will supply interoperability services in support of Better's Digital Health Platform to simplify and accelerate digitalisation across the NHS. ReStart's deep experience and capabilities will support data acquisition through its Interoperability Matrix, IMX.
The partnership will provide health and care professionals with greater access to health data which will support them to make decisions based on real-time information about their patients. Better's Digital Health Platform and low code tools environment will help Trusts and Integrated Care Systems to rapidly transform. Using openEHR specifications alongside FHIR and other open standards, the data will be shared in a vendor-neutral format allowing it to be used for direct care, analysis, research, and innovation all in real-time.
Supporting clinical systems in their interoperability environments and guaranteeing data quality is a priority for ReStart. The expertise of the IMX Support team has enabled them to successfully, proactively monitor hundreds of NHS clinical systems. The team ensures critical systems are up and running and receiving the vital information health and care professionals need, to make informed decisions about patients at the point of care.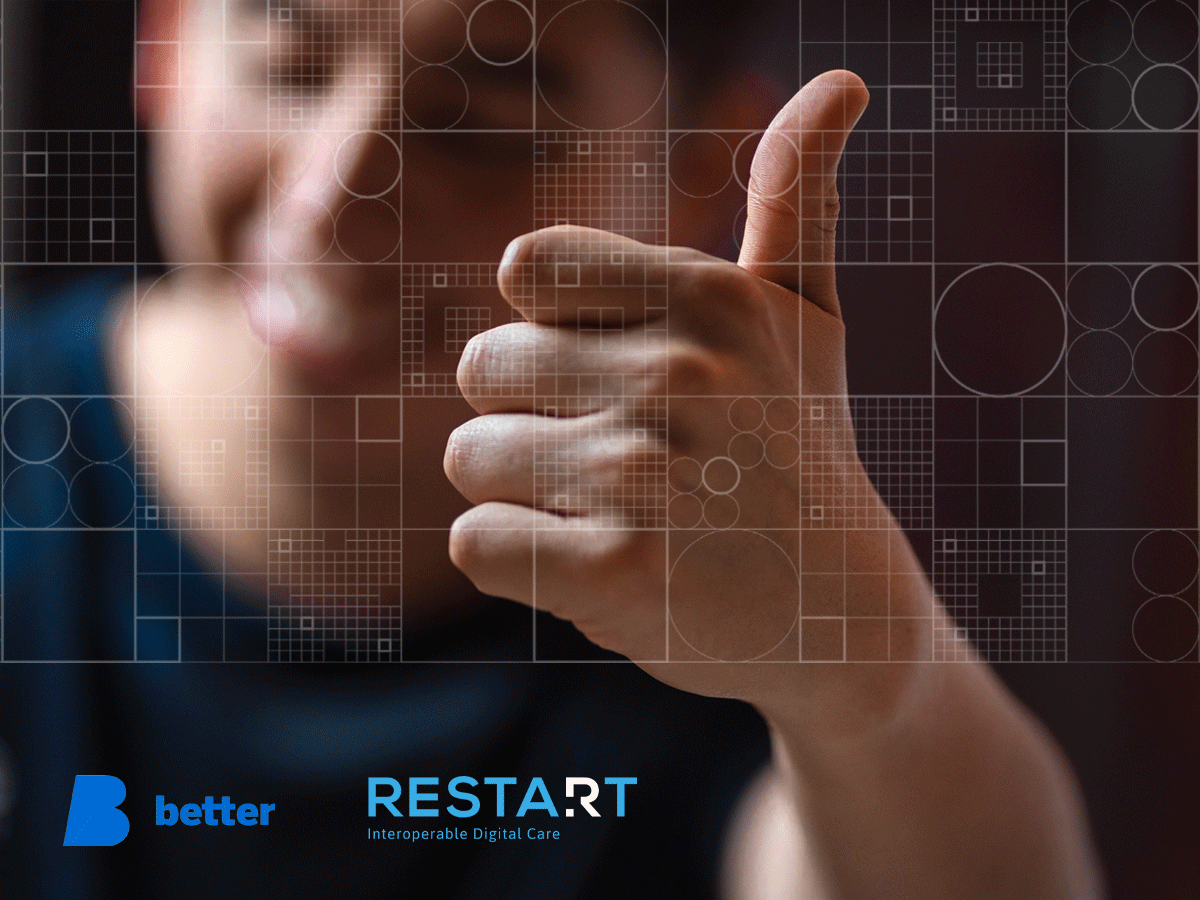 The importance of interoperability was recently highlighted by Secretary of State for Health and Social Care, Matt Hancock. In his keynote speech at the Digital Health Rewired 2021, he emphasised that inability to access and share data  properly presents a barrier to research and hampers the life-saving role that data can play in achieving greater patient outcomes.
"Removing this barrier and separating the data layer from the application layer would enable the data to be stored separately and securely in the cloud, establishing a consistent data platform across the NHS."
Mike Symers, Managing Director, ReStart, explains:
"With our emphasis on Open Technology – providing an open health and care ecosystem, NHS organisations can progress existing strategies while also feeling confident in their ability to react and respond both to ongoing changes in policy and technology-led challenges such as the pandemic. ReStart has over 15 years' experience navigating the complex NHS landscape. We can provide genuine interoperability through IMX, to help Better share data securely across organisations and boundaries."
Matthew Cox, Managing Director of Better for the UK and Ireland, said: "Data is the life blood of any health care organisation and getting immediate and complete access is crucial to better decision making. To do that successfully, we are very pleased to be working alongside ReStart to help accelerate the data transformation needed."
To find out more about our new partnership and how we can help improve interoperability between NHS organisations regardless of digital maturity, please get in touch. 
About Better
Better transforms healthcare organisations with Better Platform, the market-leading open data platform, Better Meds electronic prescribing and medication administration solution, and Better's low code Studio to rapidly build applications at a fraction of the cost. The company's solutions are putting organisations in control of their data, workflows, and transformation plans, all with the aim of simplifying the work of care teams to improve lives. In the last three decades, Better has provided solutions for more than 150 clients across 16 countries worldwide, and Better Platform securely supports over 22 million patients.
Learn more at www.better.care