ReStart's Integration Expertise Provides Foundation for London Trust's Digital Transformation
Flagship London teaching hospital Guy's and St Thomas' NHS Foundation Trust (GSTT) has confirmed ReStart as its implementation partner of choice, to support GSTT's commitment to improving digital maturity and enhancing patient care. ReStart has been contracted to provide a multi-year, 24×7 Managed Service through its IMX suite of services and solutions, becoming a trusted partner to advise and guide GSTT through its interoperability challenges.
The foundation for achieving GSTT's digital maturity objectives will be the migration from the Trust's current integration engine (BizTalk), to the health-centric solution provided by InterSystems' Health Connect, underpinned by the IRIS data platform. ReStart will be providing service and solutions from its IMX suite that will be the foundation for GSTT's on-going digital vision and delivery.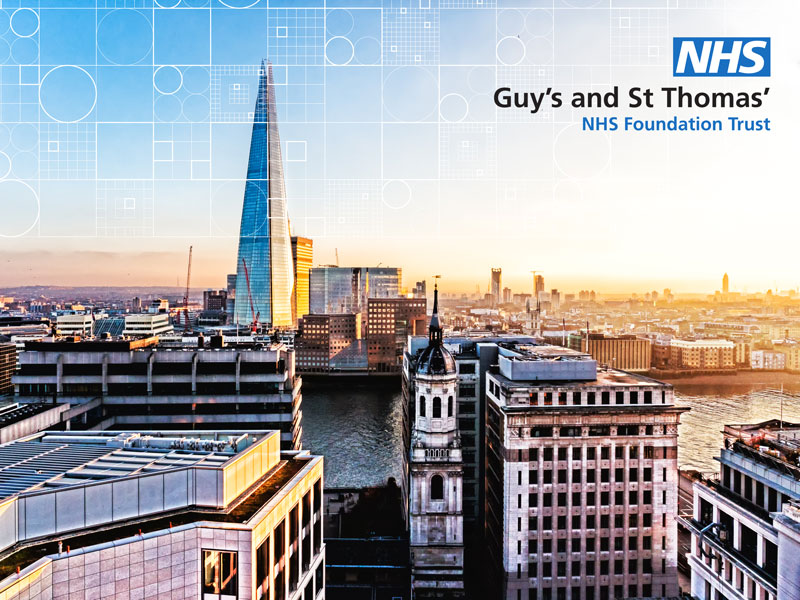 The implementation of Health Connect and ReStart's IMX will be the enabler for the delivery of further interoperability projects. This will include the broader data collaboration and sharing associated with the South East London Local Health and Care Record Exemplar (LHCRE) and the recently announced selection of EPIC that will replace GSTT's existing EPR/PAS. The implementation of EPIC and the creation of a Shared Care Record across the foundation trust will contribute to the streamlining of patient flow whilst also reducing the number of diverse systems deployed across the Trust.
Mike Fitzgerald, Head of Technical Business Development, ReStart, says. "GSTT requires a health centric, enterprise solution to deliver highly scalable and resilient integration that will underpin broader data sharing and collaboration. Health Connect is a robust platform that can scale quickly and, partnered with ReStart's IMX suite of services and solutions offers a very attractive cost of development and ownership. As the largest provider of NHS integration resources and managed services, through our IMX platform, ReStart has a strong track record and excellent experience in delivering both TIE migrations and 24×7 managed services support."
ReStart supports 35 organisations with its IMX suite, and this includes InterSystems' Health Connect as selected by GSTT, as well as being a preferred integration supplier supporting NHS organisations 24/7. By opting for a managed service, GSTT will leverage the expertise of ReStart's integration architects and experts to support the TIE, deliver the migration, as well as new projects and new interfaces. The ReStart partnership will reduce the pressure on in-house resources, releasing GSTT staff to focus on patient-facing projects.
During a five-stage transition, ReStart will migrate over 170 interfaces from BIZTALK to Health Connect; a process that will deliver a low risk, rapid and stable integration platform to support the existing estate while enabling rapid development of new interfaces. Fitzgerald adds, "Replacing the legacy technology with a robust, resilient enterprise solution will provide GSTT with the ability to rapidly scale up data sharing both throughout the Trust and the broader NHS community."
"The partnership with ReStart and their expertise in integration, technical consulting and support is mission-critical. The work we are doing with ReStart will be the enabler for Guy's and St Thomas' data sharing and collaboration systems and lay the digital foundations for the success of the EPIC EPR. We have strong digital ambitions for both the Trust and the wider NHS community within South London; ReStart's work to migrate to Health Connect will accelerate several data sharing projects, including the South East London LHCRE."
Gary McAllister, Chief Technology Officer, Guy's and St Thomas' NHS Foundation Trust, Our Healthier South East London and One London.
ReStart understands that interoperability is a key priority for the NHS. That's why it's the core focus for the ReStart team. As the UK's leading interoperability provider, over 70 organisations across the NHS partner with ReStart to solve their interoperability challenges through IMX.
ReStart's Interoperability Matrix (IMX), provides an interoperable toolkit that allows you to quickly access data from incumbent systems, share that data with any other system, and view it, across any care setting.
For more information on ReStart's services, support and interoperability solutions please get in touch.