South London and Maudsley NHS Foundation Trust (SLaM) chooses ReStart to provide interoperability solutions
Global Digital Exemplar South London and Maudsley has chosen ReStart as its interoperability partner to realise its digital transformation goals. ReStart will provide interoperability solutions and services from its IMX suite to lay the foundations needed for the Trust's Integrated Care System (ICS) plans. The initial phase of the work will be implementing a new single integration platform for the trust.
London's most extensive integrated care systems
South East London Integrated Care System (ICS) is a partnership of NHS providers and Clinical Commissioning Groups serving Bexley, Bromley, Greenwich, Lambeth, Lewisham and Southwark.
South London and Maudsley also provides services into the South West London Health and Care Partnership Integrated Care System care for the London boroughs of Croydon, Kingston, Merton, Richmond, Sutton and Wandsworth.
ICSs are a crucial part of delivering the NHS long-term plan by integrating care to meet a changing population's needs; the covid pandemic has reinforced this critical requirement.
Delivering mental health services to a growing population
South London and Maudsley NHS Foundation Trust (SLaM or The Maudsley) support both the South East London ICS – 'Our Healthier South East London', and South West London Health and Care Partnership (ICS). Both aim to join-up all organisations involved in managing and delivering health and care for over 1.5 million people in each integrated care system.
SLaM provide the most extensive list of mental health services in the UK, serving a growing population of 2 million. Over 6,000 staff work across the mental health trust and run in excess of 230 patient services in their hospitals and more than 50 specialist services in the South London community and nationally.
With over 2 million people to service, the Trusts digital transformation strategy couldn't be more important. South London and Maudsley NHS Foundation Trust's goal is to provide integrated solutions to improve the digital experience for health and care professionals to enable them to provide the best quality of care for their patients.
SLaMs digital journey stems from a system with 'good collaborative digital capability' to 'using digital approaches to transform care for the long-term future.' The digital infrastructure in the ICS is continuously evolving. Still, interoperability – making sure existing data is accessible to the right people and existing systems can talk to each other – is vital in improving care.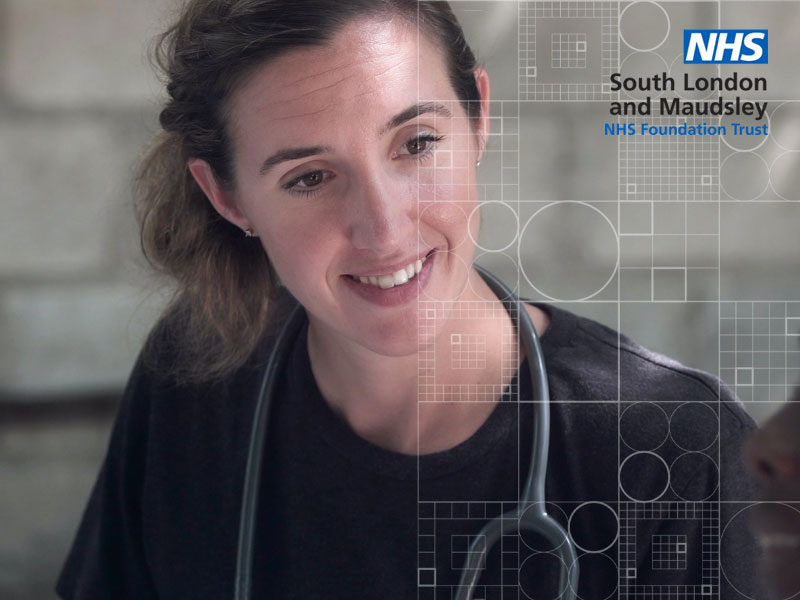 Laying the information infrastructure
The first phase of the project is implementing an InterSystems' Health Connect integration engine in the Microsoft Azure cloud computing platform to:
ensure critical data is available securely
support specialist clinical systems
futureproof the trust with the latest technology for healthcare data sharing (HL7, FHIR)
remove the administrative and maintenance burden and risk with on-site data hosting
guarantee business continuity
quickly scale up to support the wider digital strategy
Having a robust digital integration platform will support SLaM with its Better Meds ePMA procurement to ensure all the data that flows through the integration engine is available in SLaM's electronic Patient Journey System (ePJS).
Electronic medications and prescribing administration (ePMA)
ReStart will initially implement e-prescribing, medications, e-referrals, electronic discharge letters and integrate pathology results. Knowing which medications a patient is currently taking is critical for treating patients with addictions and substance misuse.
Blood results are a crucial part of early diagnosis. Integrating pathology results for front line staff to access previous blood tests from other care settings will save an abundance of time, not to mention the ordeal for patients and staff having to take multiple, mostly unnecessary, blood tests.
"We're helping South London and Maudsley NHS Foundation Trust build its interoperability journey from the ground up. Our integration and interoperability experts have experience talking natively to patient administration and electronic patient systems that don't have the capability of sending HL7 messaging. Our integration expertise allows us to make direct access to the relevant data in SLaMs ePJs (Carenotes) and make sure the right people are accessing the right data, at the point-of-care."
Mike Fitzgerald, Head of Technical Business Development, ReStart – Interoperable Digital Care
Joining up physical and mental care
Being able to care for a person's mental health conditions and understand their physical health at the same time is crucial. Integrating systems better will help this, aiding preventative care by reducing the risk of a patient's condition worsening.
Part of the work that ReStart will be undertaking is the implementation of Cerner HIE. Cerner's Health Information Exchange will improve access to the patient record details across the Our Healthier South East London', and OneLondon local health care records exemplar (LHCRE).
"The possibilities of what we can do with an integrated system that we can all share, securely, and scale up quickly, will help change patient outcomes for the better. The partnership with ReStart and its ability to provide interoperability at any level, across the NHS, will help accelerate our digital strategy. 2020 has been an incredible challenge to everyone, building on the information infrastructure, and our standards for interoperability will help us continue to deliver the incredible amount of critical patient services we provide to our population."
Stuart Maclellan, Director of Digital Innovation and Technology at South London and Maudsley NHS Foundation Trust
Interoperability journey
ReStart understands that interoperability is a key priority for the NHS. That's why it's the core focus for the ReStart team. As the UK's leading interoperability provider, over 70 organisations across the NHS partner with ReStart to solve their interoperability challenges through IMX.
ReStart's Interoperability Matrix (IMX), provides an interoperable toolkit that allows you to quickly access data from incumbent systems, share that data with any other system, and view it across any care setting.
For more information on ReStart's services, support and interoperability solutions, please get in touch.