The benefits of sharing data across an ICS
Health and care leaders across the NHS recognise that no single organisation can care for its population's needs alone. Integrated Care Systems (ICSs) have been designed to help health and care organisations in England adopt the new care models and collaborate to help improve their population's health and wellbeing.
An ICS population size ranges from 1 to 3 million people, and its function is to reduce unwarranted variation in care and outcomes. We look at various data sharing scenarios between health and care providers in our latest blog, focusing on:
Sharing data between hospital departments
Sharing data between hospitals, trusts and CCGs
Sharing data in urgent care situations (i.e. ambulance staff, 111)
Sharing data in primary care
Sharing data between primary and secondary care
Sharing data in the community
We examine how collaboration on data is becoming a priority, underpinned by the Long Term Plan, and emphasised by the ongoing pandemic.
Download the eBook: An essential guide to sharing any data across any care setting
Sharing data between hospital departments
Even within a hospital, a patient can experience a fragmented journey of care. They could present at an emergency department and when moving on for diagnosis or treatment, be asked to repeat even basic demographic information.
Sharing this initial patient registration data with different hospital departments ensures that every downstream clinical system has a record about that individual. And it's not just one-way messaging. Multi-directional message flow ensures every patient activity is recorded and available to all healthcare professionals involved in that person's care journey. From consultations to tests and results to transfers, duplication is avoided, risks are reduced, and both staff and patient experience improves.
One of the most significant benefits of digitally sharing data in hospitals is seen during recent infection control events. Less paper moving around wards means fewer people moving between departments, significantly reducing the risk of spreading Covid-19.
Download the case study: How Bedford Hospital improved infection control by minimising paper in hospitals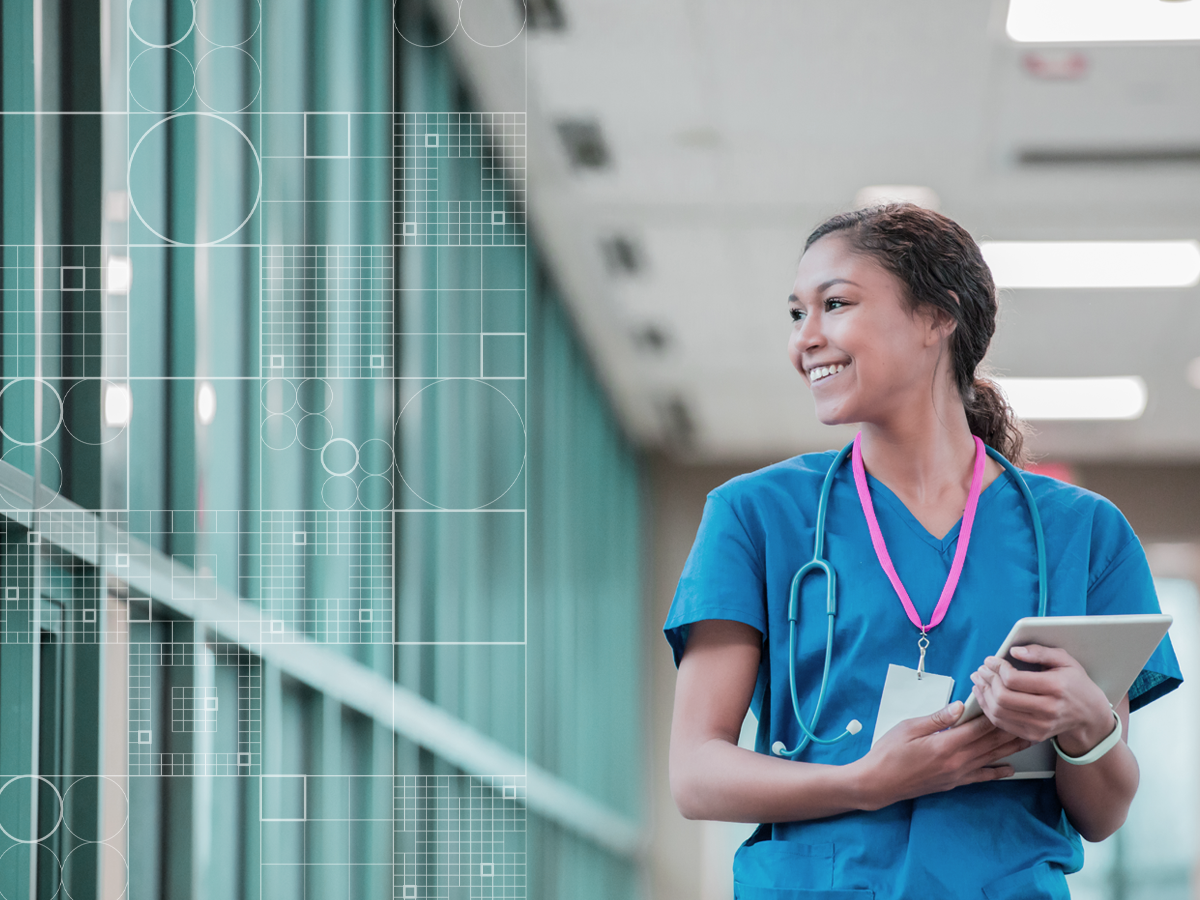 Sharing data between hospitals, trusts and CCGs
The NHS has promoted mergers between hospitals and trusts to streamline commissioning, optimise resources, and help build health strategies aligned to STP/ICS footprints. Once the challenge of duplicate systems is overcome with robust integration or deployment of clinical records, patients and communities benefit from higher quality care due to access to the relevant data.
As cross-boundary data sharing becomes more commonplace, collaborative working across different sites improves access to specialist services not previously available to patients or the healthcare professionals treating them. Not only do patient outcomes improve, but digital maturity increases as organisations create efficient workflows and care pathways.
Download the eBook: An essential guide to sharing any data across any care setting
Sharing data in urgent care
For STPs/ICSs to work effectively, emergency care extends well beyond hospitals and ambulance trusts into voluntary communities, local authorities, and even education. Access to up-to-date patient information is critical in emergencies, particularly when clinicians deal with care plans – whether that's end of life or mental health or support for physical needs.
It is essential to help people remain independent, in control and to keep carers informed. Every minute counts for ambulance staff, 111, NHS24 and local triage services. Access to quality patient data at the point of care ensures that clinicians quickly make informed decisions to deliver appropriate care.
Here's a fantastic example of collaboration in Bradford's community where nurses are trained to go out alongside police to deal with street triage and hospital liaison if an incident is linked to mental health. Having access to the right records at the right time ensures people get the right assessment and help they need faster, preventing escalation and unnecessary hospital admissions.
Sharing data in primary care
With the increase in social prescribing and the introduction of primary care networks (PCNs), GP practices are required to work together and social care, pharmacies, voluntary services, mental health, and community organisations. The primary challenge in this scenario is the use of setting-specific patient administration systems (PASs) or electronic patient records (EPRs). In some cases, an organisation may not have digital records, particularly in non-clinical social prescribing settings.
A good integration provider can help connect different systems to enable patients to be recognised across the primary care ecosystem. In new PCNS, it is worth considering technical consultancy to ensure the right systems are set up for your needs and budget. With the NHS long term plan establishing the role social prescribing can play alongside GP services, sharing data is key to providing better and more quality support in the community.
Sharing data between primary and secondary care
Benefits are already being realised with the development of Healthcare Gateway's MIG (Medical Interoperability Gateway) and more recently, NHS Digital's GP Connect. Both solutions enable sharing a wealth of patient information from primary care with secondary care, including medication history, allergies and documents.
When everyone in the secondary care environment has access to GP records, it reduces unnecessary hospital appointments and stays, prevents duplicate test requests, and improves care transition. Furthermore, the MIG and GP Connect are not limited to clinical settings – local councils, and social care can also use accredited suppliers to benefit from bi-directional data sharing.
Whilst this all sounds one-sided in favour of secondary care, it's important not to forget services such as NHS e-Referral, enabling more patients to be treated effectively in primary care. NHS e-RS includes advice and guidance, which connects primary care practitioners with consultants in secondary care. This collaboration results in shorter referral times, better quality referrals and improved patient experience as people have greater control over appointments.
Download the eBook: An essential guide to sharing any data across any care setting
Sharing data in the community
Many voluntary organisations and hospice care services are limited by a lack of access to patient data. Time and resource that could be used for patient care are often consumed by lengthy and repetitive telephone calls to verify patient medications, care plans and alerts. Inclusion within the STP/ICS data-sharing framework would undoubtedly ensure completeness of all patient records. Fast access to reliable NHS data releases more time to care, and digitisation eliminates the risks posed by manual data transcription.
A fully integrated system built around the needs of communities must, of course, include local government. Here we need to address access to and share clinical data and connect wider socioeconomic datasets and conduct the analysis. From monitoring health and wellbeing trends to identifying at-risk groups (obesity and diabetes, for example), population health data can support local strategies such as planning initiatives, housing, leisure and social care. Turning data into insight in this way has been vital to the recent fight against Covid-19 with local areas allocated a tier-based system according to infections and risk.
Want to know more?
To learn more about sharing data and assess your organisation's digital maturity, download our free ebook and checklist: An essential guide to sharing any data across any care setting
Get in touch if you have any questions about interoperability or integration.

Blog updated 19th April 2021