Sharing data across Nottingham's health services
Integrating IT systems across physical and mental health services
Nottinghamshire Healthcare NHS Foundation Trust provides a range of integrated healthcare services including mental health services, substance misuse services, intellectual and developmental disability services, secure mental health services, community healthcare and healthcare in prisons.
These services are provided in a variety of settings such as community, inpatient and outpatient settings. The trust also manages two medium secure units and one high secure hospital. Services are provided from more than 100 sites, with more than 9,000 staff and a revenue income of over £400million per year. There are multiple IT systems that are used throughout the trust in the delivery of care.
Many of the trust's patients and service users have both physical and mental health issues and use several services during their care, recovery and maintaining wellbeing.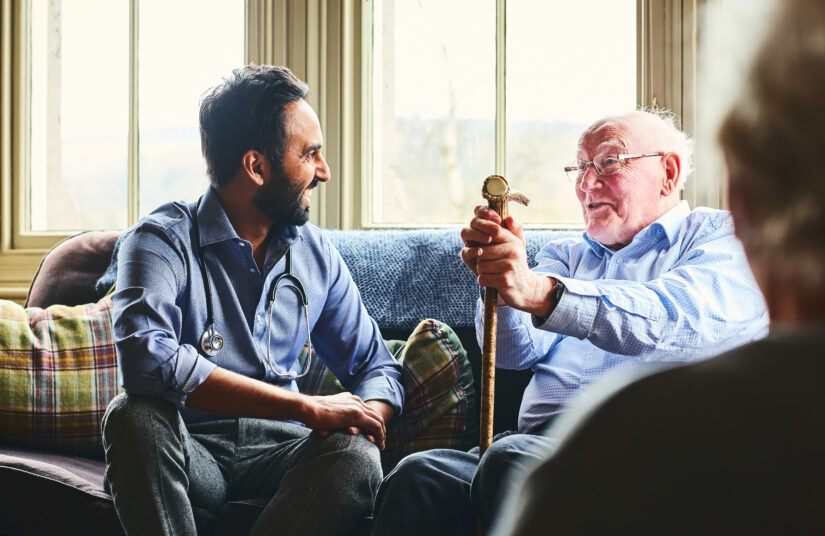 The problem: lack of access to full patient records
Andrew Haw, Head of Health Informatics, Nottinghamshire Healthcare commented: "Our trust started as a mental health services provider and like many NHS organisations has grown through mergers. It now also offers community health provision. This means that it has disparate clinical systems for physical and mental health."
Clinicians and pharmacists were having to re-enter material from one system into another which introduces a possibility of error. Clinicians and other support providers had to make decisions without having access to all the relevant documentation available within all the relevant systems, as they were not necessarily visible to them.
It was deemed critically important that the trust's patient administration systems were linked so that clinicians and healthcare teams providing services could have access to most of the relevant patient records, such as treatment and care plans.
The solution: Viper360 integrates data from disparate systems
The trust wanted a portal solution that would mine and give access to the relevant data for its clinical and healthcare support teams. In 2015, following a tender process, Viper360® was selected from ReStart Consulting Ltd (ReStart). It demonstrated the capability that was needed, at a price that was extremely competitive and swift roll out capability. During 2015/16 a 12-month proof of concept trial took place to trial Viper 360 portal solution in the trust's Rapid Response Liaison Psychiatry Teams across Nottinghamshire.
The trial clearly demonstrated that Viper360 could take data from disparate systems, built on different proprietary platforms, and pull it into role specific views. This meant that for the first time clinicians could see all the relevant patient detail they needed which was specific to their role.
Results: from proof of concept to early benefit realisation
Andrew said, "During the proof of concept phase we saw a decrease in the risk of error as we eliminated the need to repeat enter data. We also saw increases in the quality of patient care as clinical decisions were made following greater access to important patient health histories."
"Clinicians did not have to waste critical time double entering data. Time was saved not searching for information and decisions about patients were made with all the relevant facts available. And importantly, in today's climate, because Viper360 is built using open technology the trust is not committed to expensive licencing of proprietary technology which would have made this project untenable."
Next steps
The trust is now extending the use of Viper360 across its wider range of services. Viper360 will integrate with patient administration systems Rio from Servelec HSC, but also PC MIS from York University and the Medical Interoperability Gateway linking in limited primary care information.
Andrew continued, "Based on the success of the initial phase, we are confident that a wider roll out of Viper360 will further extend the benefits to the patient, the clinical and healthcare teams, and the trust."
Viper360 will be used by clinical teams, and support services such as pharmacists. It comes with personalised, role base access and consent making the view from the Viper360 portal a highly personalised and relevant system which is essential to gain clinical trust when introducing any new IT system.
The delivery contract for the Viper360 solution includes IT support and maintenance components.
Further information
To find out how ReStart can help meet your data sharing health and care objectives contact hello@restartconsulting.com or call 01392 363888.
More on Nottinghamshire Healthcare NHS Foundation Trust
Nottinghamshire Healthcare is positive about providing integrated healthcare services, including mental health, learning disability and physical health services. Over 9,000 dedicated staff provide these services in a variety of settings, ranging from the community through to acute wards, as well as secure settings. The trust manages two medium secure units, Arnold Lodge in Leicester and Wathwood Hospital in Rotherham, and the high secure Rampton Hospital near Retford. It also provides healthcare in prisons across the East Midlands and Yorkshire.