Why an open approach to interoperability matters
Interoperability is often cited as a high priority for NHS IT leaders and seen as critical to data sharing. However, it can be a challenge to deliver. We recently spoke to Hannah Crouch, the Editor at Digital Health, about why a phased and open approach to interoperability matters.
Industry Spotlight: ReStart, 11th March 2021 | Digital Health
Shared care record projects can often be delayed by a lack of interoperability between organisations, including those within an Integrated Care System (ICS).
Companies like ReStart can help – it has worked with over 70 Trusts and provides interoperability solutions that knit different health systems together by using Trust Integration Engines (TIE), a platform that manages messages between various applications and data sources.
Speaking to Digital Health, Mike Symers, Managing Director at ReStart, said interoperability is "key to the delivery of shared care records."
"Interoperability is necessary for any project which is designed to improve digital maturity," he adds.
"Shared care record projects involve not only NHS trusts, but GPs, mental health and social care providers as well. This means you have all these completely different organisations trying to share data, but without a high level of interoperability in place, this simply won't happen – a shared care record programme is 90% integration between systems.
"It's really a question of the cart before the horse, in terms of sharing records and interoperability, and this explains the length of delivery in some ICS programmes where interoperability has not been addressed at the beginning."
If you need help joining up systems, please get in touch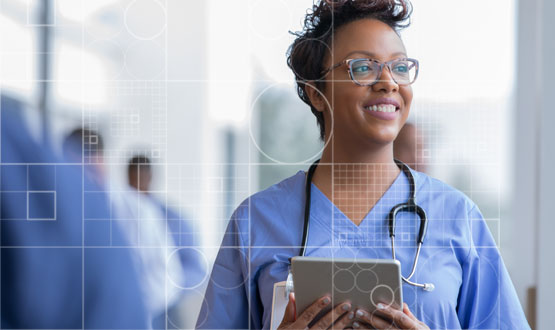 Looking towards the Shared Care Record September deadline
A recent "bureaucracy-busting" report published by the government in November 2020 revealed that NHSX expects all areas to have a Minimum Viable Solution (MVS) shared record in place by September 2021.
As a result of this deadline, Symers believes ICSs are looking at different ways to implement a shared record solution.
"Increasingly, we are seeing a more phased approach taking place in the most recent shared record deployments, as both the NHS and the ICSs look to deliver the Minimum Viable Solution," he says.
"This bottom-up approach and delivering in phases contrasts with the top-down projects in recent years.
ReStart's role as a supplier of interoperability services supports this approach.
We believe that the approach of ensuring there are high levels of integration in different systems is better when looking to achieve the ambitions of the NHS and the delivery of shared records within ICS's."
Interoperability: Not so simple
Though a phased approach is heralded by Symers, the challenges do not stop for organisations trying to achieve interoperability.
"The next issue for an ICS is whether there is a "universal joint" in solving all the interoperability issues which lie beyond the ICS," he says.
"For example, with different TIEs, EPR suppliers, SCR providers, and different loyalties to the incumbent solutions, can this next phase be resolved with a more open approach to reflect the increasing complexity in sharing records outside the ICS?"
"Solving these interoperability issues is now a serious challenge for a number of programmes which have been years in their delivery. This further complexity requires a different level of specialist integration skill, which we have gained expertise with over 15 years in this market."
If you need help joining up systems, please get in touch
Opening up interoperability
Sticking with the topic of being open, Symers argues a solution based around Open Technology – a term ReStart has been using for the last six to eight years – is the best way forward to achieve interoperability.
Requirements of Open Technology include complying with nationally agreed open standards, having an open architecture, and having the ability to work within any technical environment to enable data sharing at any level of digital maturity.
"ReStart has used the term 'Open Technology' for a number of years," Symers says.
"It came about during discussions around the use of open source technology, and I felt the talks were too constricted.
"I envisioned that many interoperability projects of the future would need to work with applications from suppliers who may be reluctant to participate in sharing their data – a key requirement to provide a shared care record.
"With this in mind, there would be a natural evolution towards the need to have a more open flow of clinical information.
"There is now a sense that current procurements around the sharing of data are using a different language and wanting to drive a more open agenda with suppliers, which fits with the use of Open Technology.
"If you adopt this approach, then the delivery of the ultimate goal around a shared care record at any level of complexity becomes not only manageable but also becomes attainable," Symers adds.
Advice for the open interoperability journey ahead
So, what advice would ReStart give an ICS who may be starting or in the middle of a shared care journey? Russell Blackmore, ReStart's Head of Interoperability, believes understanding your area's digital makeup is key.
"Understand the digital maturity of each of the organisations and their resource capability, and that will help you build a plan of least resistance and best fit.
"Between now and the September deadline, look at where the low hanging fruit are and work out how to evolve these into an MVS within your different organisations.
"Don't try and impose a one-rule-fits-all on organisations because everybody has a different way of working, so respect that fact. Look at what they need to make a difference to the jobs they are already doing; find something that supports their existing work and make it better.
"Also try and find common ground and a common language so that you have a universal way of describing the programme to secure the buy-in of clinical teams and talk about it in their language."
If you need help joining up systems, please get in touch
Looking at the true picture
Blackmore also encourages organisations not to be scared of the actual picture and give suppliers a vague brief.
"It's really important to just look at the whole picture, don't be overwhelmed."
"Look at all the things that you have on the playing field and allow an expert to come in and work with you to identify a way of joining it together – least cost, least disruption, protect the existing services, protect the existing investment and start delivering value. That value is safety, support for the clinicians, and a better outcome for patients."
Looking towards the next stage of a shared care record deployment
For some trusts within an ICS, the next stage in delivering shared care records is easy, according to Symers. The interoperability platform may exist, so the extension of this solution will not prove to be too much of a challenge.
However, the organisations which are looking to place a shared care record on top of several similar projects face the greatest challenge, Symers argues.
"These organisations face a number of questions such as does your next decision increase the technical complexity within the ICS with multiple solutions, each with their own support, he adds.
"Or do you find an Open Technology solution that can be operated across all the current suppliers?
"The first can be a challenge, while the second will simplify your environment and give you a way out of this complexity."
If you need help with the deployment of your shared care record, or if you need help joining up systems – get in touch, and we'll connect you with one of our technical experts. 

Industry Spotlight: ReStart | Digital Health. Full article published on the Digital Health website on 11th March 2021.