IMX-IR provides PAS business continuity solution at Derby
When Derby Teaching Hospitals NHS Foundation Trust's PAS (Patient Administration System) or EPR (Electronic Patient Record) suffered regular outages, ReStart created a IMX-IR 'mirror' that keeps the trust's data flowing as normal.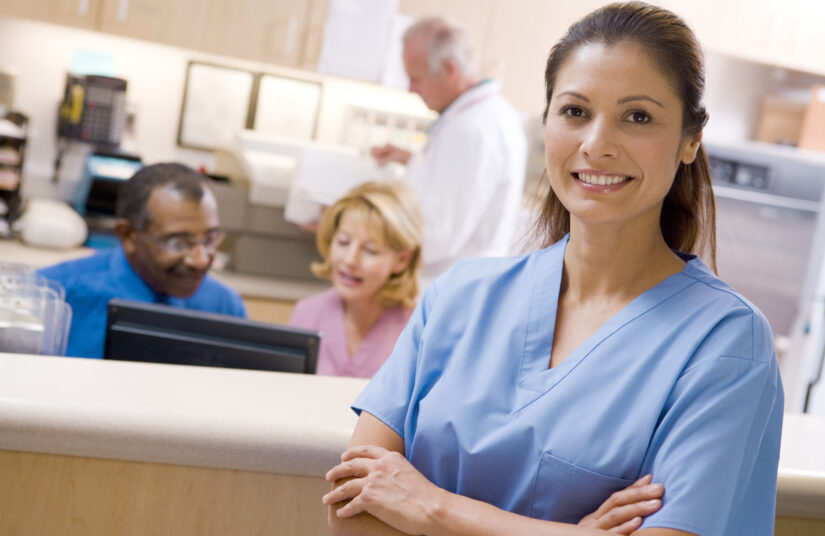 The challenge: risk to patient safety from EPR outages
The trust's EPR manages patient admissions, transfers and discharges. The information in the EPR is passed onto other critical clinical systems via the trust integration engine (TIE).
In the event of an outage, the EPR screens were unavailable for registering patients and the existing data stopped being past downstream, a risk to clinical decision making and patient safety. Staff reverted to paper-based records, creating additional risks by introducing manual processes and reliance on future data entry.
Mark Norwood, Associate Director of IM&T at the trust said: "The impact of our PAS/core EPR not running for whatever reason can be quite severe, not only because of the loss of the system itself but of all the downstream systems it interfaces with. This affects us at an operational and efficiency level and also from a patient safety perspective. There is clinical risk involved in not being able to access and update patient records and appointments at the point of care which can impact on clinicians being able to do their jobs effectively. The priority for us was to future-proof ourselves against any outages and ensure we had control over a backup plan should the worst happen."
The solution: IMX-IR business continuity mirror
The trust was keen to find a solution to ensure system-based patient admissions, transfers and discharges could continue to be managed in the event of downtime. ReStart developed the 'PAS mirror' in IMX-IR consisting of replica screens and a data repository.
IMX-IR is often used as an interoperability record for accessing a single source of patient information so an intuitive user interface and data sharing capabilities are inherent in the platform. As it is fast to deploy, customisable and cost effective, IMX-IR was a natural fit for the trust's business continuity solution.
The storage of data and transactions exactly mirror those being performed within the PAS enabling messages to continue to be sent to the TIE (and downstream), mimicking the PAS feed. Simple backup screens were built to ensure patient admissions, transfers and discharges continued to be captured during an EPR failure.
Mark Norwood said: "In essence, what ReStart provided for us was a way of ensuring we could continue to work as normal when the PAS was not available. It is an absolutely essential back-up plan and one which has now been enhanced further to capture movements of patients in Emergency Care."
The results: IMX-IR removes paper-based risk for clinicians and patients
The business continuity solution ensures all critical systems such as electronic prescribing and medications administration, electronic ordering and results management, electronic whiteboards, eObservations, Radiology, PACS and Pathology, continue to receive updates from the PAS and function as normal.
Mark Norwood said: "We are already acutely aware of the practical benefits of this new solution which was used during a planned outage in March 2016. The additional functionality which ensures we can also track Emergency Care patients in the event of any downtime will significantly improve our ability to manage patients. We are confident the measures we have taken help us minimise clinical risk, ensure patient safety, improve data quality and avoid the need for paper-based back up processes".
The future: do you need a new EPR?
The IMX-IR PAS mirror has been running at the Derby since 2016 with no downtime or data loss experienced during PAS/EPR outages.
With new EPR procurements running into hundreds of millions of pounds across the NHS, it's time for trusts to question whether these enterprise systems are needed. If an incumbent PAS/EPR works (most of the time), and clinicians know how to use it, why not protect your investment and resource, with an interoperable solution such as IMX-IR? That way, you'll free up budget and time, to prioritise areas where you can enhance data sharing and digital maturity through incremental clinical programmes.
To discover how IMX-IR could help your business continuity strategy, talk to an expert today on 01392 363888 or email hello@restartconsulting.com.