Interoperability partnership enables Bedford to support Clinicians during Covid-19
After the most extraordinary two years in the history of the NHS, individuals across the board are coming together to share experiences and learn valuable lessons. From front line clinicians to the IT teams tasked with supporting new service delivery models, many of the amazing changes delivered under huge pressure have rapidly become business as usual.
As we discover at Bedfordshire NHS Foundation Trust, which has been working with ReStart for over seven years, the use of IMX-IR to gain immediate, secure access to a breadth of patient information – from any location – not only supported the Covid-19 response but will continue to deliver benefits for both patients and clinicians.
Click here to download the full case study
Digital Foundation
Created in April 2020 from the merger of Bedford Hospital NHS Trust and the Luton and Dunstable University Hospital NHS Foundation Trust, Bedfordshire Foundation NHS Trust has a strong history of digital transformation, enabled by the Global Digital Exemplar (GDE) programme.
Prior to taking part in this programme, Bedford had been struggling with the perennial NHS problem: too much-disconnected data spread across multiple systems. To gain access to the required patient information, clinicians were forced to log in and out of multiple systems. Critical information such as pathology and radiology results were often hard to access, leading to duplicate tests being undertaken. Patients were asked repeatedly for the same information – from GP name to medications.
Over the past seven years, however, the entire model has changed; and the Trust now has a single source of real-time information to support both clinical and administrative roles.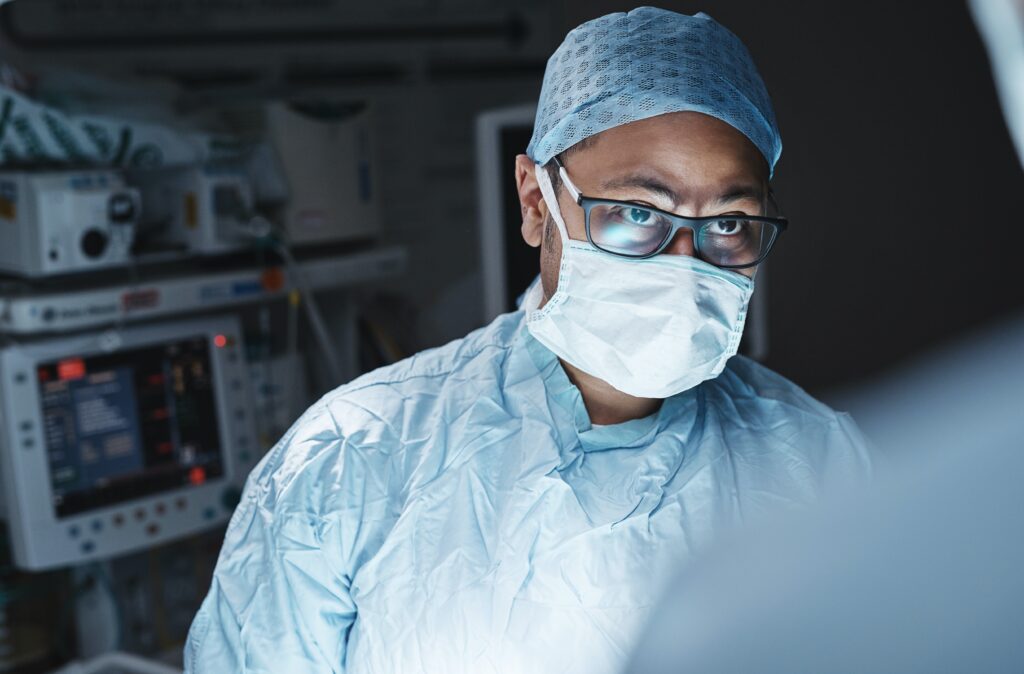 Rapid Data Access
Working with ReStart, Bedford has replaced limited point to point integrations between systems with an upgraded TIE – in this case, HealthShare Health Connect. Over 40 systems are now integrated through the TIE including Radiology and Pathology reports, clinical documents and interoperability with PACS, as well as the recent additions of cancer data and cardiology reports.
The Trust has also added ReStart's IMX-IR Interoperability record to provide staff with rapid access to patient information. With a single sign-on, staff can immediately see test results and medication, outpatient appointments to consultant letters, and much more. This is a very scalable approach – there is no big data repository, information is simply pulled on demand from various systems. As a result, Bedford has been able to add new systems rapidly to IMX-IR and scale up to deliver a greater depth of patient information throughout the Trust.
This model proved incredibly valuable when the pandemic hit. As Trusts decided to minimise the use of paper patient records as part of infection control procedures, the ability to access all patient records via IMX-IR was invaluable. Furthermore, Bedford was also able to support clinicians operating in new areas and under new pressures. For example, the Trust set up a 24×7 on call rota for all respiratory consultants and doctors to provide round the clock diagnostic support for those treating Covid-19 patients. Using IMX-IR, this team had immediate, secure access to patient information, both on and off site, to enable rapid assessment and diagnosis.
Long Term Change
A number of clinicians who had, before to Covid-19, been resistant to moving away from their reliance on paper have been converted to the value of digital records over the past few months. Indeed, a recent survey of IMX-IR users at Bedford has confirmed the benefits, with 100% confirming paper reduction, 94% time savings.
As Dr Nick Morrish, Consultant Diabetologist and CCIO at Bedford Hospital, says, "The time savings are significant. Anything that improves the clinician experience should have a good effect on the patient experience."
Looking ahead, as the Trust moves forward with the merger, ReStart continues to work in partnership with Bedford to futureproof interoperability and support further expansion of data-driven collaboration.
To learn more about how ReStart and Bedfordshire NHS Foundation Trust have overcome the challenges of disparate data sources to provide clinicians with immediate access to patient information and create a foundation for wider community collaboration.
Click here to download the full case study