Taking a Pragmatic Approach to Defining Data Priorities for an ICS
Effective data sharing – alongside partnership and collaboration – is fundamental to meeting the objectives of the NHS Long Term Plan. The way in which stakeholders across health and care communities look at their data priorities will also be key to achieving the vision underlying the creation of Integrated Care Systems (ICS). Many organisations had already made progress towards meeting the goals and interoperability priorities set by the NHS long before the COVID-19 pandemic hit. These included providing real-time access to a patient's NHS number at the point of care, improving medications management and creating consistent interoperability standards, which, for example, can allow pathology test information to be widely shared.
However, as the NHS pulls out all the stops to meet patient needs post-pandemic, a new set of priorities has emerged. This response to the COVID-19 pandemic is designed to address the backlog in diagnosis and treatment, especially cancer, but also to reduce health inequality and improve inclusivity across specific population groups that have experienced greater adverse effects over the past year – both physically and mentally. The data and data sources required to meet these goals are diverse, encompassing mental health, perinatal, antenatal, social care, community and primary care.
Achieving incremental change
The goal is better health outcomes for all through service improvement and improved use of NHS resources. It is not possible to prioritise every single goal, nor would that meet the needs of each local community. ICSs are being encouraged to identify the specific needs of the local population and to ensure that digital inclusion includes staff, and not just patients.
However, many challenges remain – from the time it will take ICSs to adapt to their statutory status, to the complexity of funding. In addition, interoperability is a concern for many organisations – not least the lack of common standards for data, interoperability and clinical standards, which many perceive as a barrier to greater data-driven collaboration.
A measured approach is key. It is hugely tempting to connect as many systems and pieces of patient data as possible – but is it practical? Rarely.  Many organisations create vast data lakes or repositories but can find it difficult to extract meaningful data in the right format for those who need it. There are two vital steps that will help refine priorities and fast track data sharing. These are: understanding the data needs of clinicians and, determining where that data resides.
Understanding data priorities and data discovery
The best interoperable records are those that collaborate with users from the outset. This co-creation or user-led design guarantees adoption, improving efficiency and protecting the investment. Talk to clinicians – who needs access to patient data? What data do they require? What data do they already have?
It is then important to understand where that data resides.  A data audit will provide a clear overview of where data is located, in what format, and the existing data flows.  This practical exercise will reveal the barriers to data sharing and highlight what is easily accessible and what can provide quick wins. It will confirm the data that can be easily provided to clinicians – such as adding it to the existing Shared Care Record – while also identifying problem areas and data resources that will take longer to bring into a collaborative model.  Internal or external interoperability experts can advise on the best way to integrate the information with minimal disruption to underlying systems or data quality and security.
Combining this clear view of clinical data needs with an understanding of the accessibility of data resources enables an ICS to refine data priorities. It can provide the foundation for an open data roadmap that provides users with a clear understanding of how their data resources will improve over time, and ensure digital plans stay on track and on budget. Essentially, the ICS can define realistic priorities based on what is possible from a technical perspective, as well as the many operational goals.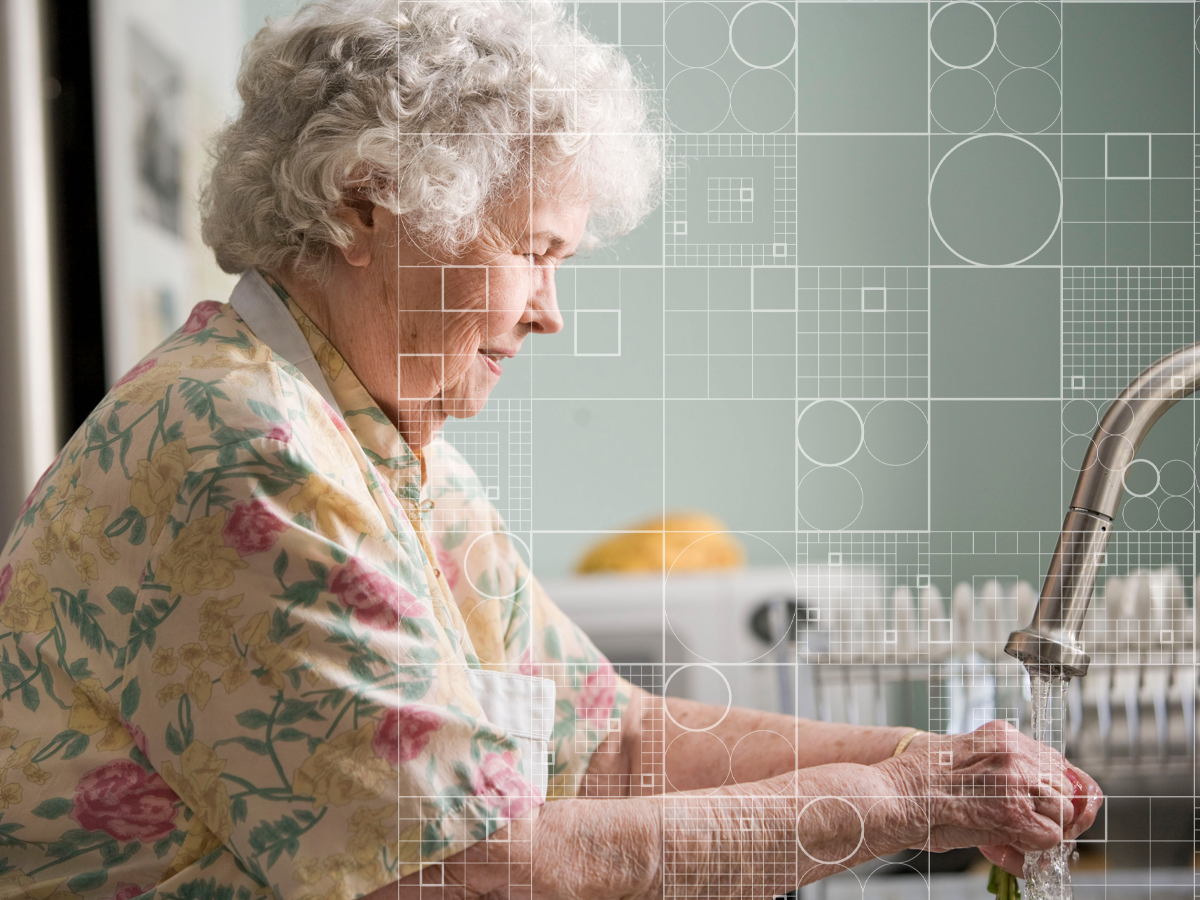 Proven pragmatic data priority examples
This pragmatic, step by step approach is already delivering wins at many ICSs. As implementation partner of choice for flagship London teaching hospital Guy's and St Thomas' NHS Foundation Trust (GSTT), ReStart is supporting GSTT's commitment to improving digital maturity and enhancing patient care by providing a multi-year, 24×7 Managed Service through its IMX suite of services and solutions.  A great example of a recent win is that GSTT can now access radiology results through Our Healthier South East London Shared Care Record (Cerner HIE). This addition to the patient data resources has gained significant support and praise from clinicians who are now able to access this vital information across multiple locations within the ICS.
Read the full story: ReStart's Integration Expertise Provides Foundation for London Trust's Digital Transformation
ReStart is also working with Global Digital Exemplar South London and Maudsley (SLAM) NHS Foundation Trust to release its digital transformation goals – combining strategic development plans with the quick wins that provide more clinicians with access to the right data the point of care. For example, the first phase of the project was implementing an integration engine in the Microsoft Azure cloud computing platform. This supports SLaM with its Better Meds ePMA procurement, ensuring all the data that flows through the integration engine is available in SLaM's electronic Patient Journey System (ePJS).
Read the full story: South London and Maudsley NHS Foundation Trust (SLaM) chooses ReStart to provide interoperability solutions
North Tees & Hartlepool NHS Foundation Trust (NTHFT) has partnered with ReStart to deliver integration into the Great North Care Record, which electronically connects patient information from GPs, local hospitals, social care, community and mental health teams. To support the expansion of the shared care record across the North East, ReStart has provided interfaces from NTHFT Health Connect Integration Engine to provide patient demographic, visit, appointment and allergy information into to the Great North Care Record. The next phase will be for the Trust to share documents, discharge summaries as well as pathology and radiology results to enhance the pool of patient information further.
Paul Savage, Project Manager, Digital Programmes, North Tees & Hartlepool NHS Foundation Trust, confirms, "While we were able to quickly access information from the HIE, it is really important for each Trust to contribute patient information to the HIE. By providing a rich picture of each individual across both health and social services, the Great North Care Record will deliver the holistic information of patient interactions across the region that will enable a more rounded approach to patient care."
Read the full story: ReStart Links North Tees and Hartlepool to the Great North Care Record – ReStart Consulting
Continual interoperability enhancements with IMX
Each step in an interoperability strategy should deliver tangible improvements. At South West Yorkshire Partnership NHS Foundation Trust (SWYPFT), a specialist NHS Foundation Trust that provides community, mental health and learning disability services, the IMX Interoperability Record is providing a single holistic care record view encompassing information from clinical systems, legacy data, including digitised paper records, and information from GP practices.
Immediate access to a holistic patient care record has freed up time for staff both to see more clients and to see those clients earlier in the cycle. Staff are completing more work daily, reducing waiting times and helping patients to receive referrals more quickly. The next step will be to onboard data from outside of the Trust's systems, requirements that are based on the Trust's evolving insight and understanding of their clinician's needs.
Conclusion
While the NHS has shared objectives, every ICS will have different data priorities that reflect the needs of the local community. Creating a clear understanding of technological possibilities alongside operational objectives will help the digital transformation team create a data-sharing roadmap that delivers a continuous, valuable evolution towards better collaboration and cooperation across health and social care communities.
For more information about how interoperability is helping organisations across the NHS meet data sharing objectives download our eBook: An essential guide to sharing any data across any care setting.  Including a free checklist to assess the level of data sharing within your organisation.