Digital Health Rewired – what did we learn?
The recent Digital Health REWIRED 2021 virtual festival was an opportunity to come together to review the past year, share the lessons learnt during the pandemic, highlight concerns for the future and reinforce the commitment to essential NHS change.
The positives are undeniable, with speaker after speaker confirming the changes achieved as a result of data sharing. Sarah Wilkinson, CEO of NHS Digital, confirmed the NHS had processed data at a "phenomenal rate" and that "the NHS had extraordinary digital, data and technology capability", adding that the organisation had "no idea what we were capable of".
Health Secretary Matt Hancock used his keynote speech to reinforce the importance of the shared data vision in improving care. While confirming the need for all Integrated Care Systems (ICS) to have a basic shared record solution in place by September this year, he also outlined five areas he saw as mission critical. Connecting the system to ensure data flows smoothly and easily, including pulling together data previously held in silos and streamlining the use of data and user experience with data in the NHS, remains a priority. He added, "Now, it is an important moment to push forward and drive the digital agenda on."
Need help with your interoperability challenges? Get in touch for a free 15-minute consultation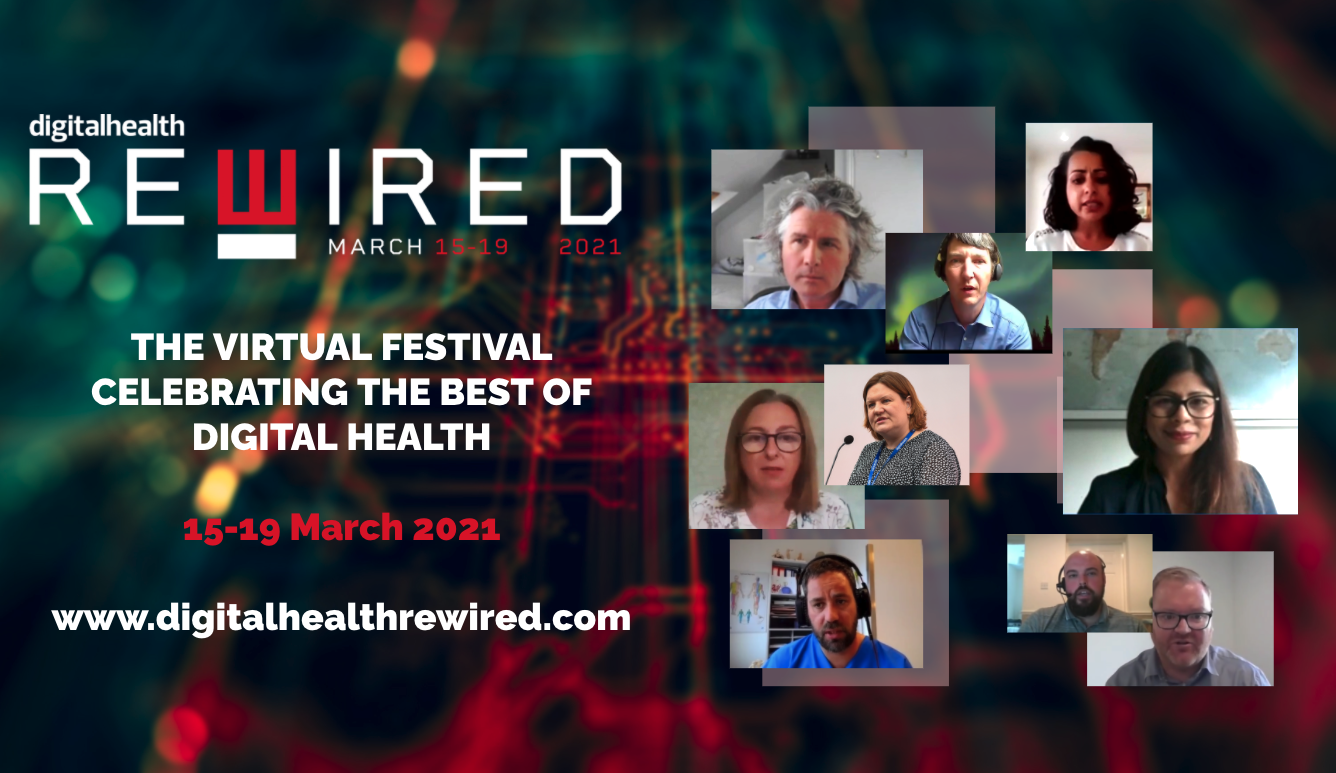 Achieving the Digital Agenda
Mr Hancock also announced the latest funding in the Digital Aspirant programme designed to help trusts with procurement, deployment and uptake of technology, with a further 32 trusts now added to the programme. Seven trusts will receive up to £6 million over the next three years, while the rest will receive seed funding to start creating plans.
Recent EPR announcements have had costs many times more than £6m; clearly, the Digital Aspirant funding is not in the same league. So while any funding is to be celebrated – how will this investment be used to support Trusts move towards shared care records and expanding data sharing across the health and care network?
This is a key question because while interoperability is a much-used term, throughout the conference, it became apparent that conflicting views remain regarding just what that means in practice – and that will impact both investment plans and outcomes. One GP in Camden admitted that he previously thought everyone should be on EMIS, but now favours interoperability due to his positive experience with Cerner HIE and the One London care record. Access to rich, up to date patient information has reinforced the value of sharing data across organisations.
For complex, multi-layered and often multi-location Trusts, however, to achieve the goal of external data sharing, the decision making process is far more complicated than a GP practice reliant on just a handful of systems at most. Trusts need to assess the available skillsets and determine whether they have the capacity and expertise internally to embark upon external data sharing. If the Trust's data is disjointed, there is no foundation for creating broad access to that shared record. As a result, the decision to rip out existing systems and replace them with an EPR may at first appear to be the best solution.
Reinforcing the Importance of Interoperability
However, one single system cannot be the answer to the broad, community wide data sharing that we are all moving towards. Even if a Trust consolidates onto a single EPR, it still needs to interoperate with the local mental health trust system, the local authorities, community care teams, and voluntary organisations. This is why many ICS' are now embracing the 'system of systems' approach to integrate shared records. As Bill Jenks, IG Lead, NEL, said during a discussion about the One London care record, disparate systems will always be required around London. Using interoperability to connect is a far quicker and far better way to deliver the share care record.  
Piece by piece, the Cerner HIE is being used to join London together. Still, besides enriching the value of the London care record with community health, mental health and social care, there are also various services that are keen to connect and will require interoperability. From broadening 111 services to adding Marie Curie and Care Homes and improving capacity planning by working with neighbouring geographies that have patient pathways into London, interoperability is the fastest and most efficient way of enriching the data available to clinicians.
Need help with your interoperability challenges? Get in touch for a free 15-minute consultation to see how ReStart's Interoperability Matrix, IMX can help. 

Celebrating Success at Digital Health Rewired
The benefit to clinicians of immediate access to a shared care record was highlighted throughout the event. Achim Schwenk, CCIO, NCL is an HIV consultant and confirmed that immediate access to patient data from multiple care settings saved upwards of an hour and a half for a particular patient, when, it was previously spent phoning colleagues across London. As he said, the shared care record eliminates this wasted time, freeing him up to spend far more time with patients – not only in using the information to make clinical decisions but also actively talking to patients about their treatment and care plan. He also cited the eradication of duplicated x-rays and blood tests as a further benefit – to both the NHS and patients – as well as improvements in patient safety. He said, "At my fingertips I can see if the GP has started the patient on new medication, I can be aware if there is a care plan or safeguarding issue."
The value of interoperability to provide clinicians with the right information, at the right place, at the right time – from emergency services to community care – was repeatedly shared at Digital Health Rewired. Given the huge steps forward achieved over the past year, it is important to build on this confidence, with Sarah Wilkinson insisting the health system must set its eyes on "much greater prizes" as it goes forward.
However, there are very real concerns cited by many speakers and attendees regarding the level of exhaustion throughout the health and care community and the risk of sliding back to old patterns of behaviour.
Need help with your interoperability challenges? Get in touch for a free 15-minute consultation
Avoiding Reversion
Already we have seen patients pushing back from teleconsultations and demanding face to face appointments. The commitment from both clinical and IT staff to push forward and deliver amazing change is, understandably, slowing – it has been a tough, long year.
Achim Schwenk also raised concerns regarding territorial thinking and the need to overcome data ownership issues at both individual clinician and supplier level.   But there is also another risk – dilution of the goals. If there is one thing we all learnt during the pandemic it is the value of focus: with just one common goal, health and care professionals could work together to achieve far more than would have been considered possible.  From government to NHSX and individual ICS', the temptation to add more and more goals to the list will only dilute the focus – and lead to inevitable delays, conflicts and loss of motivation.
The force of will and outstanding commitment is required to sustain the advances made over the last 12 months. But we also need to be very careful in managing programmes, attempting to catch up on delayed projects and introducing new services – that could be a fast track to reversion.
Conclusion: Digital Health Rewired 2021
The NHS is moving into the recovery phase – looking at the backlog of elective care and generally piecing the services back together. People are tired – but they also want to push forward and build on the lessons learned over the past few months, the extraordinary changes that can be achieved and the difference in patient outcomes facilitated by shared data.
They also recognise that the NHS is not sustainable in its current form – and if we are to meet the objectives of five extra years of Healthy Life, it is essential to build on patients' post-COVID awareness of the value of both informed clinicians and data access to take ownership over their own health outcomes, where possible.
The outlook is hugely encouraging – but we must all pull together, remain focused and ensure that successes are celebrated, to continue to move forward and avoid any risk of reversion. The consensus is clear: the technology is not the barrier to realising the goal of providing every clinician with immediate access to the right data at the right place at the right time. The only limitation is people, attitudes and culture.
A recap of our highlights from Digital Health Rewired 2021
You can still register on-demand for Digital Health Rewired's virtual five-day festival. It's free to attend for NHS, public, independent, charitable sectors, academics, researchers, and students.
Here are our top 4 not-to-miss sessions from Digital Health Rewired:
FHIR, interoperability and patient empowerment
Monday | 09:05 am – 09:20 am
Grahame Grieve – Founder, HL7 FHIR
London Care Record: Useful, Useable, Used
Wednesday | 11:35 am – 12:00 pm
Chair: Luke Readman – Regional Director of Transformation, NHS London
Kate Dawes – Level One Lead for Direct Care, OneLondon
Achim Schwenk – CCIO, NCL
Bill Jenks – IG lead, NEL
Stuart Crichton – CCIO, London Ambulance Service
Digital Transformation Journey at GOSH
Thursday | 11:25 am – 11:55 am
Dr Shankar Sridharan – CIO, Great Ormond Street Hospital
Professor Neil Sebire – CRIO, Great Ormond Street Hospital
Sarah Newcombe – CNIO, Great Ormond Street Hospital
Data for Life – re-thinking the architecture of health and care IT
Friday | 2:35 pm – 2:45 pm
Tomaz Gornik – Founder and CEO, Better
Need help with your interoperability challenges?
We're offering a free discovery 15-minute consultation with one of our experts. We can offer you integration and interoperability advice, please get in touch, and we'll arrange a call convenient to you.
Read about our current interoperability projects with South London and Maudsley NHS Foundation Trust (SLaM), and Guy's and St Thomas' NHS Foundation Trust (GSST).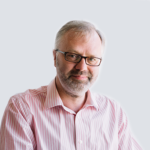 By Russell Blackmore, Head of Interoperability, ReStart
Russell Blackmore has worked in the Healthcare IT industry for 30 years and is passionate about advancing data sharing and service redesign. Head of Interoperability at ReStart, his focus is supporting ICS development plans.